The other matchups were in the summer of 2015, once both had moved to the American League — Forsythe with Tampa Bay and Harris with the Astros. Harris got the better of him in all three of those matchups. Harris made him fly out to center in one game, struck him out in another, and then got him to line out to short in the top of the 11th on Aug. 19.
On Saturday night at Minute Maid Park, they met for the first time since then, and the result very well might have helped save the Dodgers' season. With one out in the seventh inning and the Astros up, 1-0, Cody Bellinger finally broke through with a double to chase Charlie Morton, and then Harris came on and retired Yasiel Puig. Forsythe then passed on a pair of low-and-in, 92-mph cutters for 2-0, and ripped a 91-mph cutter over the middle to center, tying the score in an eventual 6-2 win.
"That was a big part of the game," Forsythe said. "Cody is on second with two out and Harris came in. He's got good stuff. The cutter works well for him. And the curveball. Luckily, I got into a hitter's count and got something over the heart of the plate and got it through."
• Dress for the World Series: Get Dodgers postseason gear
That run followed a George Springer homer in the previous half-inning, on a night when Alex Wood had been so good, and suddenly removed the pressure of what could have been a 3-1 World Series hole. The Dodgers proceeded to score five runs in the ninth to even the Series at 2-2 and ensure that it will go back to Los Angeles for at least a Game 6 on Tuesday night.
"No, you don't want to get down 3-1," Forsythe said. "But at the same time, every game is huge. It's not til the last out, and then you can kind of breathe a sigh of relief. Win or lost, [after Game 3] we came back in and re-evaluated some things we needed to do. Tonight, at the first part of it, both pitchers were just on. Belly got a big hit, got us a guy on base, we just kind of went from there."
When asked what kind of re-evaluating the Dodgers had done, Forsythe said: "Just talk amongst the players, evaluate their starting pitching and bullpen, and certain situations that come up and see what we want to do, and lock in when we get to the plate."
Bellinger's breakout late in Game 4 was crucial for the Dodgers, but he said not to minimize what Forsythe did to essentially buy the Dodgers some time.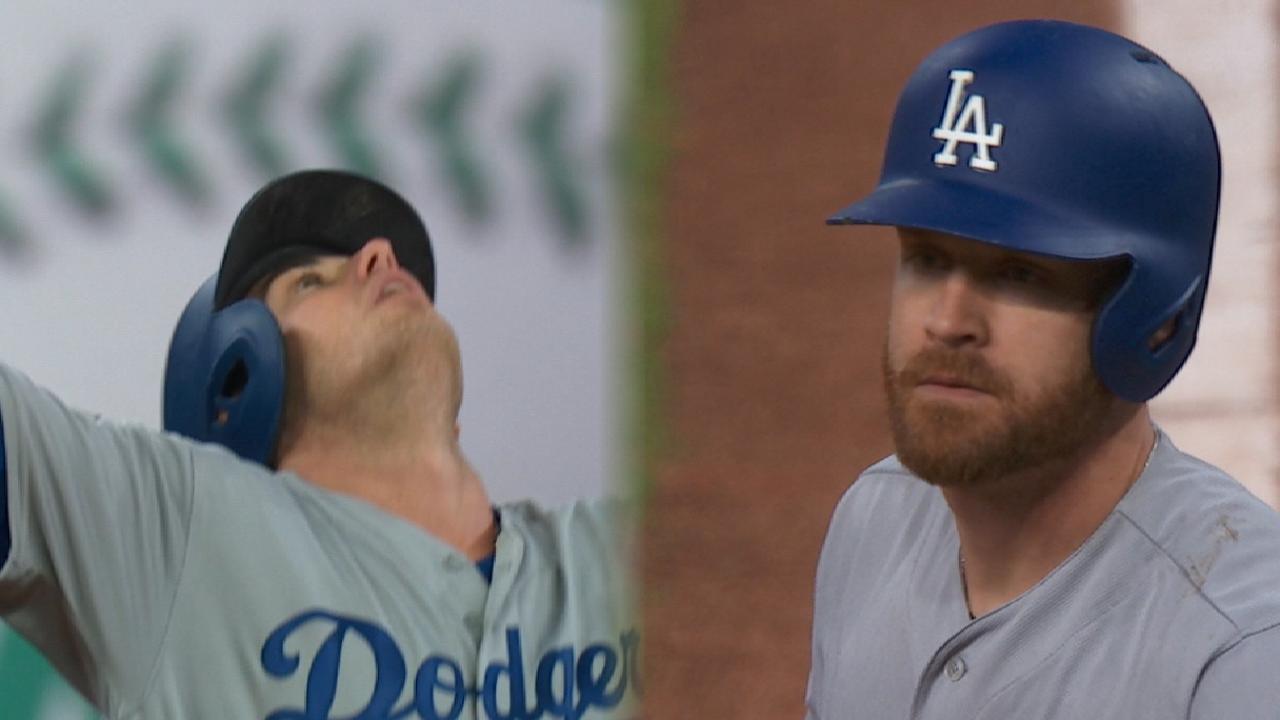 "Huge, man," Bellinger said. "He went through some struggles this year as well, from that injury, and to see him come through with a huge hit this postseason is awesome. He's an awesome clubhouse guy, so I was glad it was him."
Forsythe did it with his glove as well. In the second inning, he dove to his right to snare a Josh Reddick smash, snapped to his feet and threw out the outfielder to end a 1-2-3 frame for starter Wood. That would prove to be a big deal, as Wood carried a no-hitter to midgame.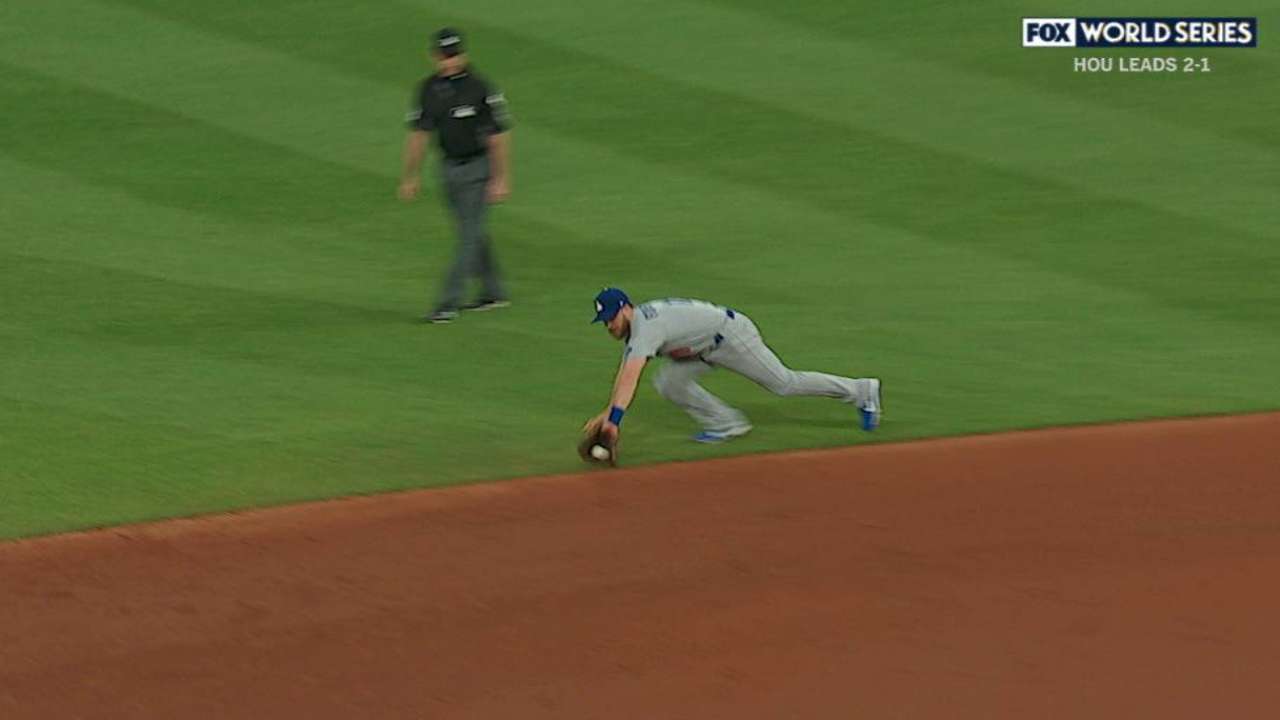 "Yeah, with what Alex was doing tonight, he was on with every pitch," Forsythe said. "Defensively, if you can make plays like that behind your starting pitcher — for us, we want to make every play — to be able to do that, save him some pitches, build his confidence, let him know we're behind him, I think it leads to a quality start.
"I take pride in my defense. The biggest reason is to help our pitching. If you can make a good play, if you can turn that double play like we turned, it changes that momentum a little bit. It's big for pitchers, and it's saving their pitches, allowing them to go deeper into games."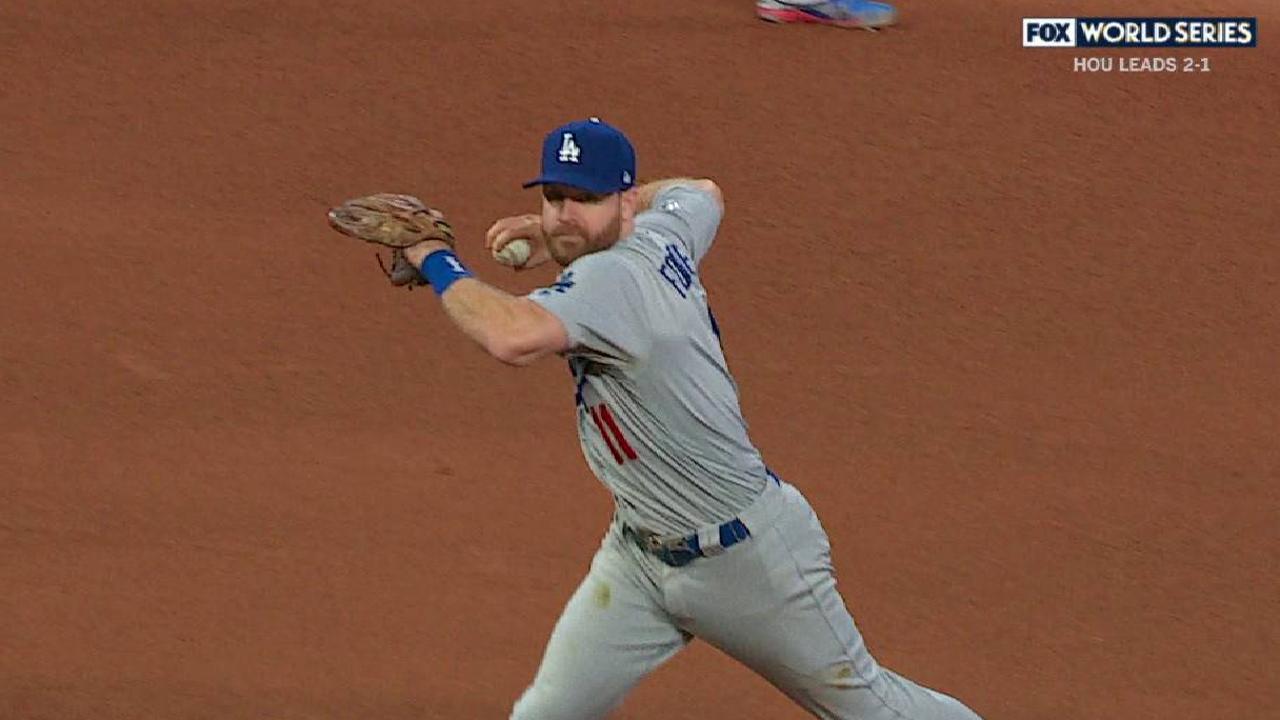 Now that it's down to a best-of-three, don't be surprised to see some matchups repeat themselves, as tends to happen in the final stages. For example, another Harris vs. Forsythe matchup, one that has been mixed but worked in the Dodgers' favor Saturday.
"You savor it tonight," Forsythe said, "and then tomorrow you wake up and throw it away and get ready for a game."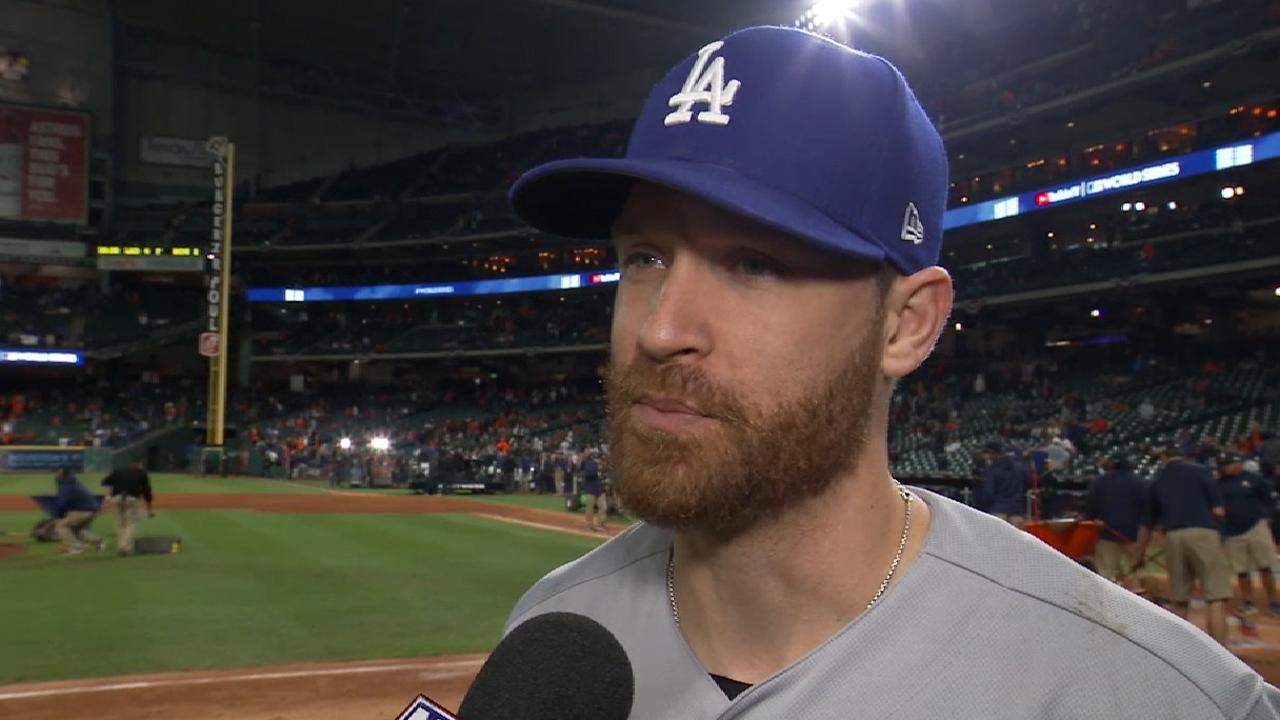 Mark Newman is enterprise editor of MLB.com and a baseball writer since 1990. Follow him on Twitter @Marathoner and read and join other baseball fans on his MLB.com/blogs hub. This story was not subject to the approval of Major League Baseball or its clubs.